About Carlson Testing Inc.
Our Team
Our management team is comprised of a diverse group of professionals with a singular goal, "The client comes first".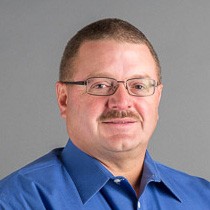 Scott Jordan
President/Bend Branch Manager - 35 + years @ CTI
Scott's main office location is in Bend, Oregon. Scott is the driving force behind CTI and our commitment to quality and customer service. Encouraging others by his example, Scott's leadership has bolstered an atmosphere and belief that, even at our greatest, there is always room for improvement. Scott actually started out as CTI's first full-time laboratory technician in 1980 at the age of 18 years. Thirty five years later, he is still promoting the core principles, philosophies, and emphasis on customer relationships that he learned when he first started at CTI. Outside the office, Scott enjoys hunting and fishing with his son Kevin and close family friends. One of Scott's other greatest pleasures is spending time with his immediate family, especially playing basketball with his grandson Grant.
.(JavaScript must be enabled to view this email address)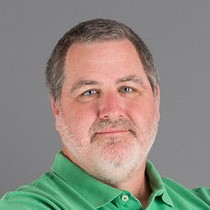 Steve Leach
Sr. Vice President/Corporate Secretary/Tigard Branch Manager - 25 + years @ CTI
Steve's main location is in our corporate office in Tigard, Oregon. Steve's long tenure at CTI makes him the ideal person to manage our corporate office. Steve has held nearly every possible position in CTI at one point or another and his vast understanding of the "ins and outs" of our business, compounded by his extensive knowledge and experience in special inspection and materials testing, gives our clients access to a truly unique asset. When Steve is not providing consulting services to his clients, he spends time on his ranch, where he hunts and generally just "kicks-back". Steve is also a collector of sports and comic memorabilia, not to mention that his is quite the movie buff as well.
.(JavaScript must be enabled to view this email address)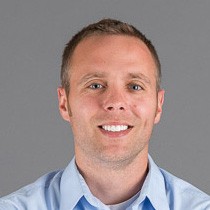 Brad Wilcox, G.E., P.E.
Senior Engineer/Geotechnical Department Manager - 15 + years @ CTI
Brad is the Principal Geotechnical Engineer and Department Manager for Carlson's geotechnical division. Originally from McMinnville, Oregon, Brad obtained his Bachelor of Science in Civil Engineering from Oregon State University in 2002. Brad started with Carlson later that year as a staff engineer and has been here ever since. Brad has served as a project manager/engineer on numerous projects in the transportation, commercial, residential, industrial, and municipal sectors. He is licensed as a professional engineer in Oregon, Washington, Idaho, and Wyoming. His experience includes geotechnical investigations, shallow foundation design and analysis, deep foundation design and analysis, retaining wall design, pavement design, seismic hazard analysis, embankment design, settlement analysis, and geotechnical construction observations. Brad became Department Manager in 2012 and takes great pride in developing and maintaining working relationships with clients and design professionals on their wide variety of projects. His interests include hiking, camping, playing and watching sports, running, cooking, hunting, working on his hobby farm, and spending time with family and friends in the Oregon outdoors.
.(JavaScript must be enabled to view this email address)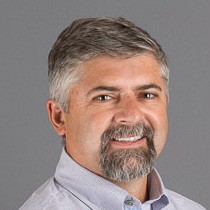 Jay Hathaway, P.E.
Senior Engineer/Specialty Testing Division Manager (Tigard Office) - 5 + years @ CTI
Jay is our Senior Engineer and manager of our specialty testing division and brings nearly 27 years of materials engineering to CTI. As a experienced engineer, Jay is the ideal contact for projects requiring "out-of-the-norm" or specialized testing needs where no recognized standards are available for use or reference. Jays' projects typically require specific or unique designs or applications of new technologies or engineering methods to accomplish the goals of the project. Jay is heavily involved in the design and testing of such items as fire-escapes, specialized forensic examinations, vibration monitoring, building envelope testing, and more. Clients are encouraged to contact Jay for their specialty testing needs. When not developing "out-of-box" methods or solutions, Jay enjoys sport shooting, collecting old military memorabilia, and attending Portland Timber games.
.(JavaScript must be enabled to view this email address)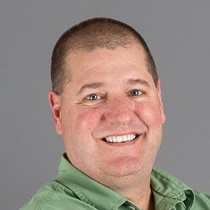 Keith Gauvin
Assistant Branch Manager/Sr. Project Manager (Tigard Office) - 20 + years @ CTI
Keith is the Assistant Branch Manager for our Tigard Corporate Office and supports Steve Leach in the day-to-day operations of the branch. Keith is also responsible for the supervision of our other in-house project managers and is heavily involved in the review of project budgets produced by our estimators. Keith has obtained numerous special inspection certifications and has performed daily inspections on some of the most complex construction projects in Oregon and Southwest Washington. Keith's success can be attributed to his ability to fully understand his clients concerns and goals and his commitment to maximizing our productivity while completing our services. Keith's hobbies include archery, fishing, golf, restoration of old bamboo fly fishing rods, and fabrication of metal artwork.
.(JavaScript must be enabled to view this email address)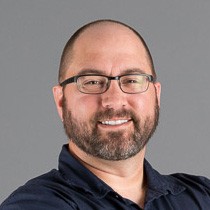 Ryan Houser, C.E.G., R.G.
Senior Engineering Geologist - 10 + years @ CTI
Ryan joined Carlson in 2005 and is the Senior Engineering Geologist in Carlson's geotechnical office in Tigard. Ryan has over twenty years of progressive experience in geologic, geomorphologic, and geotechnical evaluations throughout the Western United States. Ryan obtained his Bachelor of Science in Geology from the University of Arizona in 1994, and his Masters of Science in Geology (specializing in fluvial geomorphology) in 1997 from Western Washington University. He has extensive experience in geotechnical investigations, geologic hazard assessments, mineral deposit evaluations, slope stability and landslide hazard evaluations, and site-specific seismic hazard assessments on numerous projects in the transportation, commercial, residential, industrial and government sectors. Ryan enjoys fly fishing, hiking, rock collecting, and home improvement.
.(JavaScript must be enabled to view this email address)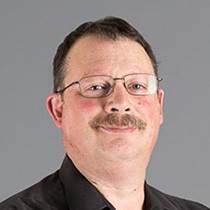 Doug Loftesness
Corporate NDT Level III (Tigard Office) - 15 + years @ CTI
Doug is CTI's Corporate Non-Destructive Testing (NDT) - Level III and has been with CTI since 2002. Doug's has achieved the highest level of NDT through ASNT and is an invaluable resource for your needs related to NDT. Doug's primary focus is performing his services on the most highly complex and challenging NDT situations our projects have. Doug also spends time developing unique and project specific NDT procedures, training Level I & II NDT technicians, and managing the NDT technicians throughout CTI's branch offices. Away from the office, Doug spends time wood working, hiking, bicycling, and enjoys various hunting and fishing activities.
.(JavaScript must be enabled to view this email address)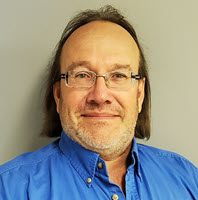 Ted Kornowski
Project Manager/Field Supervisor (Bend Office) - 20 + years @ CTI
Ted is a project manager and field supervisor in our Bend Branch office. Ted was initially hired in 1996 in our Tigard office. Ted ultimately transferred to our Bend office when it was established in 1998. Ted's area of expertise includes airports, schools and energy projects, such as power substations. Ted has an unbelievable ability to digest, breakdown and thoroughly understand and comprehend project specifications. In fact, Ted spends a significant amount of time fielding phone calls from architects, engineers, contractors, and even our own inspectors who are seeking clarification to specifications related to their individual project. When not advising others, Ted enjoys travelling with family, buying and selling antiques and collectibles, making concrete benches and birdbaths, and rock hounding.
.(JavaScript must be enabled to view this email address)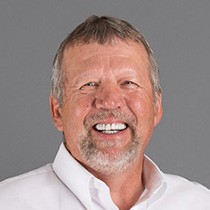 David Smith
Project Manager (Eugene Office) - 5 + years @ CTI
David is a Project Manager for our Eugene Branch office and has over 28 years of experience in the materials testing and special inspection industry. David joined the CTI team in 2011 and has made a huge contribution to the success of the Eugene branch. David's vast knowledge of the local building codes, reputation as an honest and straight shooter, and his ability to proactively manage his projects, has bolstered a level of confidence in his clients that many would fine hard to achieve. David will tell you what you need to hear, when you need to hear it, and it is always done with your best interest in mind. David loves the outdoors and his favorite activities are hiking, fishing, and hunting.
.(JavaScript must be enabled to view this email address)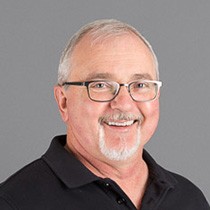 Greg Leeper
Project Manager (Tigard Office) - 10 years @ CTI
Greg is project manager for CTI in our Tigard office and has been in the Quality Control/Quality Assurance industry since 1980. Greg's background includes time spent with several local ready mix concrete companies and even owned his own curb and sidewalk construction company. Greg worked for CTI in the 1990's and then rejoined our team in 2008. Greg provides estimating and project management for ODOT, FAA and heavy civil construction projects. Greg enjoys such fun hobbies as fishing, big game hunting (with traditional bows only), and skeet/ trap shooting. Greg has quite a collection of different bows on the walls of his house and considers them as functional art. Greg also enjoys riding bikes and tries to bicycle to work as often as he can to help keep in shape.
.(JavaScript must be enabled to view this email address)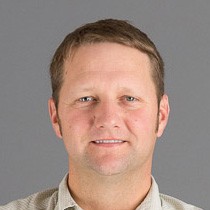 Tim Suess
Project Manager - 5 years @ CTI
Tim a Project Manager in our Tigard Branch office specifically designated toward our Fenestration (building envelope) and specialty testing projects. Tim is highly experienced and trained in Fenestration testing and the unique challenges that each individual project may present. Tim is your "must have" contact in regards to Fenestration testing and will supply you with a detailed budget, scope of work, and schedule for your Fenestration projects.
.(JavaScript must be enabled to view this email address)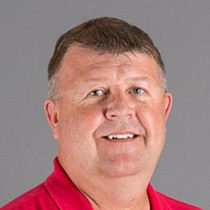 Ty Toller
Tigard Laboratory Manager - 25 + years @ CTI
Ty is the Laboratory Manager in our Corporate office in Tigard, Oregon. Ty initially joined CTI's team in 1992 and spent the next few years being groomed by then Laboratory Manager, Scott Jordan, to assume the position in our Tigard office. Ty's vast experience in the materials testing field ranges from crushing operations through final placement and acceptance. Ty also manages our Tigard ODOT and FAA projects and is a key resource for developing and refining the scope of work and estimated materials testing costs for these types of projects. Ty spends his off-time getting his adrenalin high by riding his super fast motorcycle and gets a little downtime participating in on-line gaming with his friends.
.(JavaScript must be enabled to view this email address)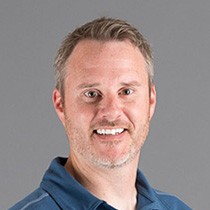 Jason Bryant
Quality Assurance Manager & Corporate Radiation Safety Officer - 5 + years @ CTI
Jason has been the CTI's Salem & Eugene Branch Laboratory Manager for the last 7 years. Jason spent fourteen years in CTI's Tigard laboratory before spending time with another local geotechnical firm for seven years. In 2011, Jason rejoined CTI to manage our Salem and Eugene branch laboratories. Jason also manages our Salem branch ODOT and FAA projects, including estimating, QA/QC plans, scheduling and consulting. Jason is an extremely knowledgeable and valuable resource for questions related to concrete, soil, aggregate, and asphalt sampling and testing. Jason enjoys spending time with family and friends, as well as, travelling, cooking, and turkey hunting.
.(JavaScript must be enabled to view this email address)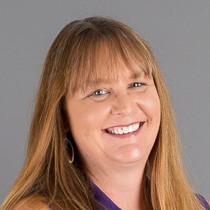 Kim Tabert
Human Resource Manager - 10 + years @ CTI
Kim is CTI's Human Resource Manager and she is located in our Tigard Branch office. Kim has been with CTI since 2006 and was also a member of CTI in the early 1990's. Kim also manages our Tigard office dispatch department and office staff, as well as, assists our Technical Director and Quality Assurance Manager in developing and maintaining the appropriate policies and procedures in which CTI operates. Kim is your "go-to" resource for Human Resource issues and client relations issues. Kim enjoys family and friends and spending time camping and traveling.
.(JavaScript must be enabled to view this email address)